Santa Claus conducts "virtual" visits from the North Pole with pediatric patients in six Lion's Den rooms!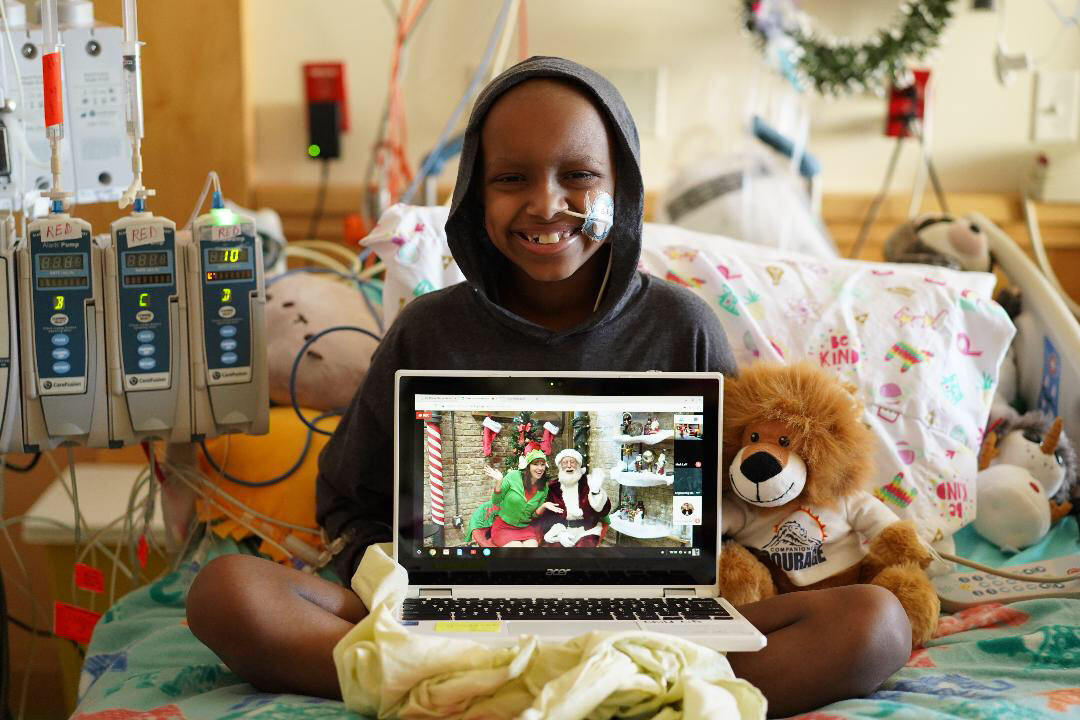 Pediatric patients can't visit Santa in their local shopping mall, so we bring the Jolly Old Elf to them! Using Google Hangouts, Santa has a personalized visit with each patient in the Lion's Den room. After sharing their hopes and dreams, CiC provides the hospital with a gift certificate for each child. The morning following the visit, the patient finds one of the gifts they asked Santa for, at the foot of their bed.
Please consider even a modest donation to one of the best holiday events of the year!