Children's Hospital of Philadelphia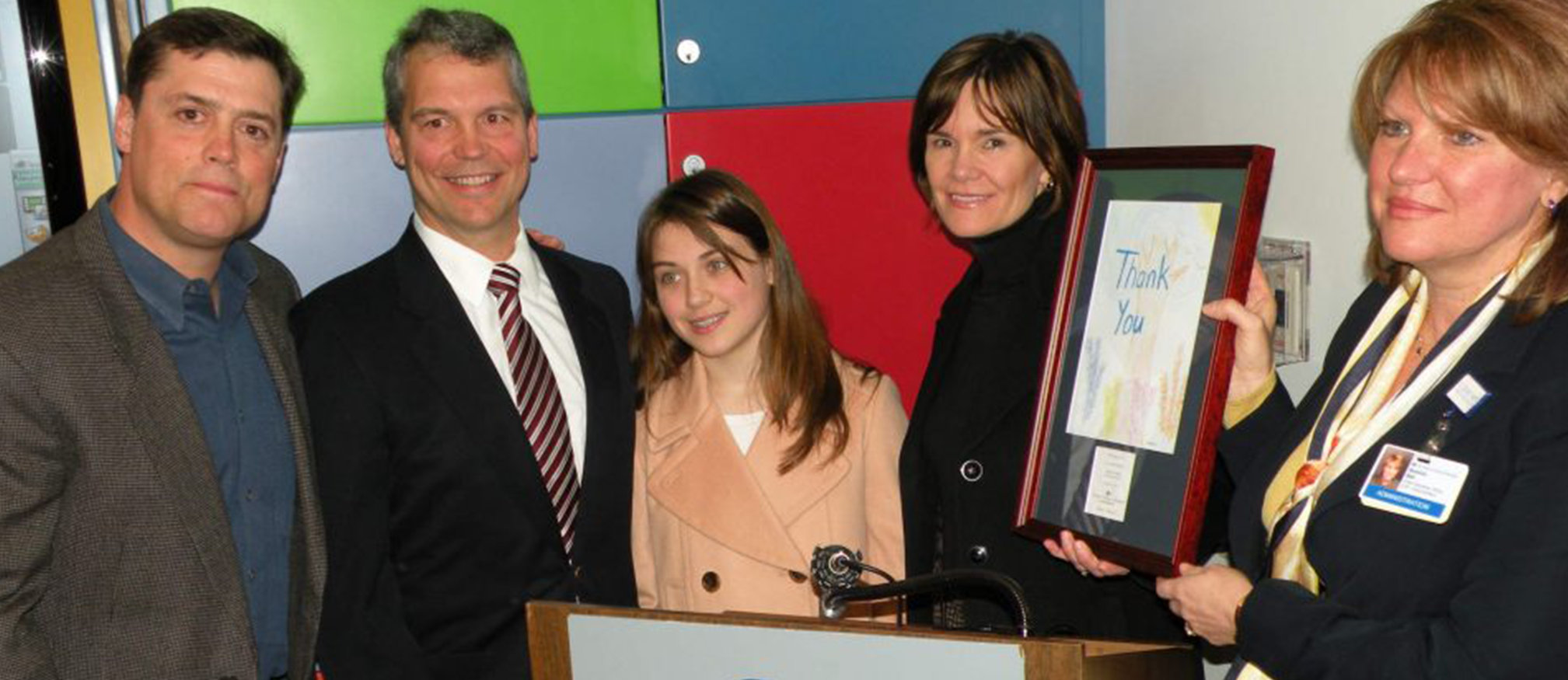 OF OUR
$250,000
GOAL
Total Donations 1
Through the generosity of the Asplundh Foundation and ongoing contributions from Microsoft, Cisco Systems and DuPont – the tenth Lion's Den Room opened at the Children's Hospital of Philadelphia (CHOP) on Tuesday, February 23, 2010.
Madeline Bell, EVP and COO of the hospital and Michele Lloyd, SVP of Family Services welcomed Brent, Kelly and Caroline Asplundh to the special Lion's Den room they donated to the children of CHOP. Hospital patients immediately began utilizing the room's four XBox 360 stations, three PC's with a printer and large flat panel TV.
Pat LaFontaine acknowledged former Philadelphia Flyers great Brian Propp; DuPont's Tom Schuler, Doug Baker, Nicole Murphy and John Hannon; Microsoft's Colleen Malone; Cisco Systems Mark Leff and CiC Foundation board members Roger Simon and Jerry Wood. In addition, LaFontaine chatted with Cisco executives Rich Goldberg and Julie Hens from their San Jose headquarters via a WebEx session.
The room features walls, countertops and fixtures made of DuPont's Corian.