Children's Hospital of Pittsburgh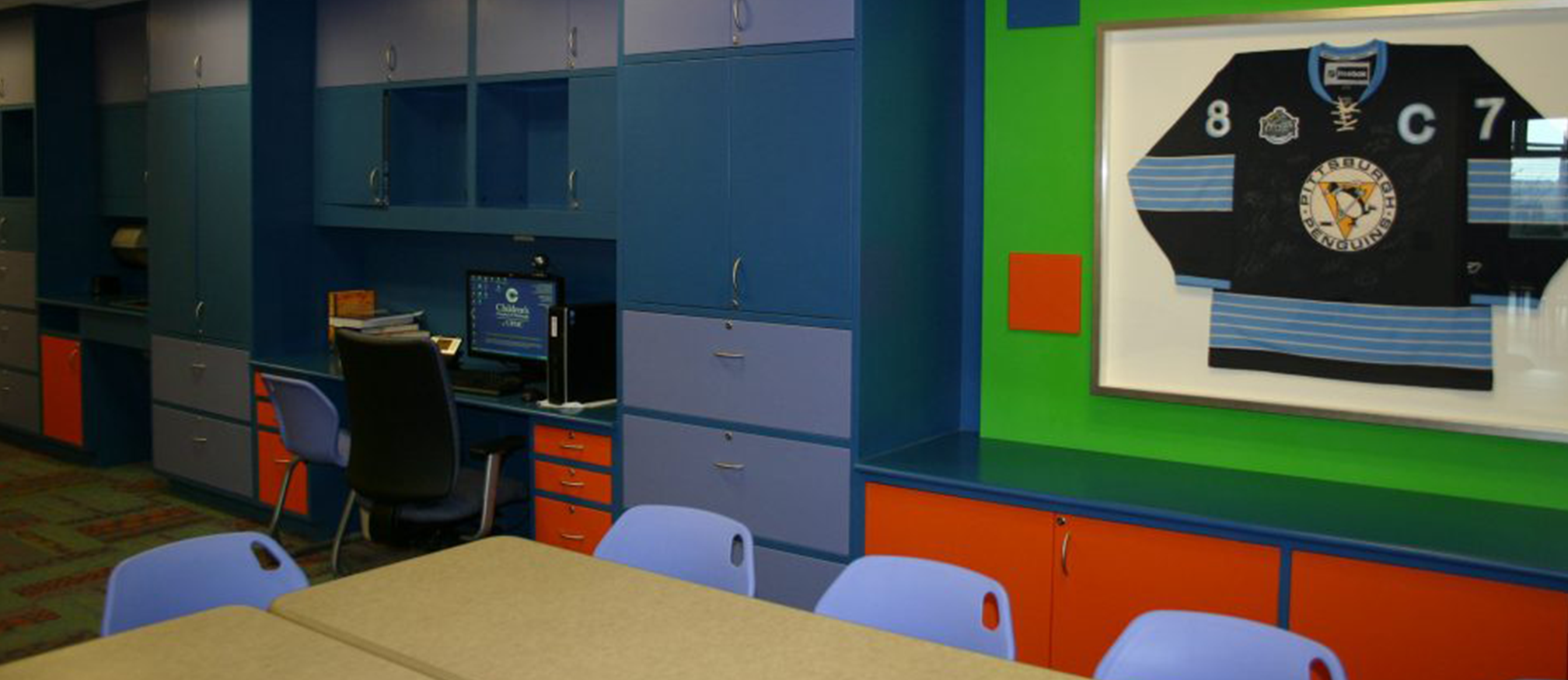 OF OUR
$250,000
GOAL
Total Donations 1
An 'NHL Legacy Classroom' Lion's Den opened at Children's Hospital of Pittsburgh on August 18, 2011. The room was built in conjunction with the 2011 NHL Winter Classic.
The room features 4 computers, a SMART Board and Table. Patients are able to connect with their local school districts using the technology in the room to keep abreast of lessons and school activities during their hospital stay. At the pre-opening ceremony, John Friscia of SMART Technologies in Pittsburgh demonstrated how the board could be used to solve complex math equations and even dissect a virtual frog. He said the technology is fully expandable to include a host of subjects and may help prevent patients being left back a grade due to lengthy stays in the hospital.
The room will be used by teachers who visit the hospital and by the patients who are sometimes required to make many visits to the hospital as part of their treatments. The National Hockey League Foundation and the Pittsburgh Penguins wanted to make sure that the legacy of hosting the 2011 Winter Classic game was memorialized in a way that will benefit the community for years to come. A framed Sidney Crosby jersey is among the legacy gifts in the room.