Floating Hospital for Children at Tufts, Boston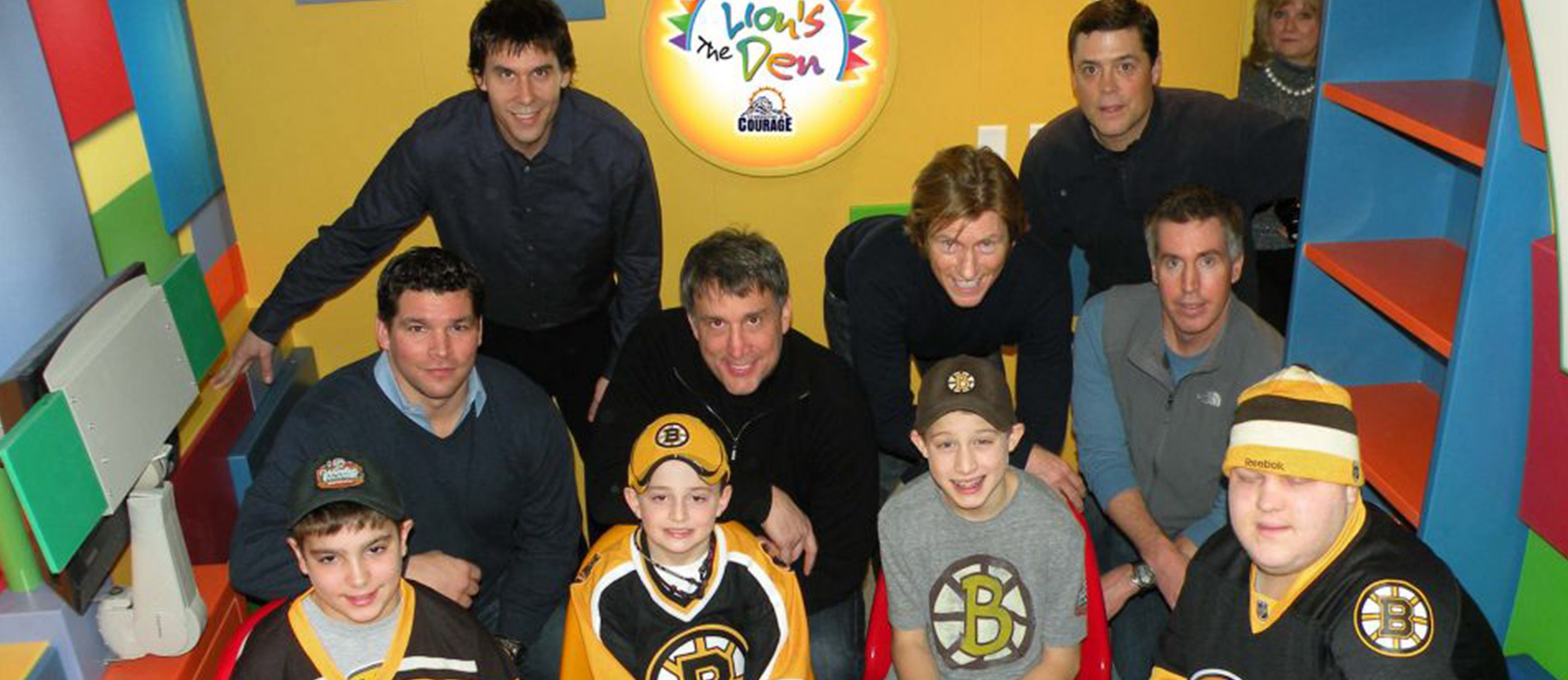 OF OUR
$250,000
GOAL
Total Donations 1
In conjunction with their 2010 Winter Classic the National Hockey League, the Cam Neely Foundation and the Boston Bruins decided to leave a legacy gift to the children of Boston. The ninth Lion's Den Room opened at the Floating Hospital for Children at Tufts Medical Center on Saturday, January 2, 2010. The den was formally introduced during the opening of the Neely Pediatric Hematology Oncology Clinic three weeks later.
Pat LaFontaine welcomed NHL Executive Vice President of Marketing Brian Jennings; NHL Vice President of Community and Diversity Programming Kenneth Martin, Jr.; Actor, Writer and Producer of "Rescue Me" Denis Leary; Vice President of the Bruins Cam Neely; former NHL star Steve Webb and Executive Director of the Cam Neely Foundation Scott Neely to the opening. Patients immediately poured in to the den and began playing video games and logging on to the computers.
The room features walls and fixtures made of DuPont's Corian and has two XBox 360 stations, three PCs and a flat panel TV.