Lions Den at Bay Medical Center, Florida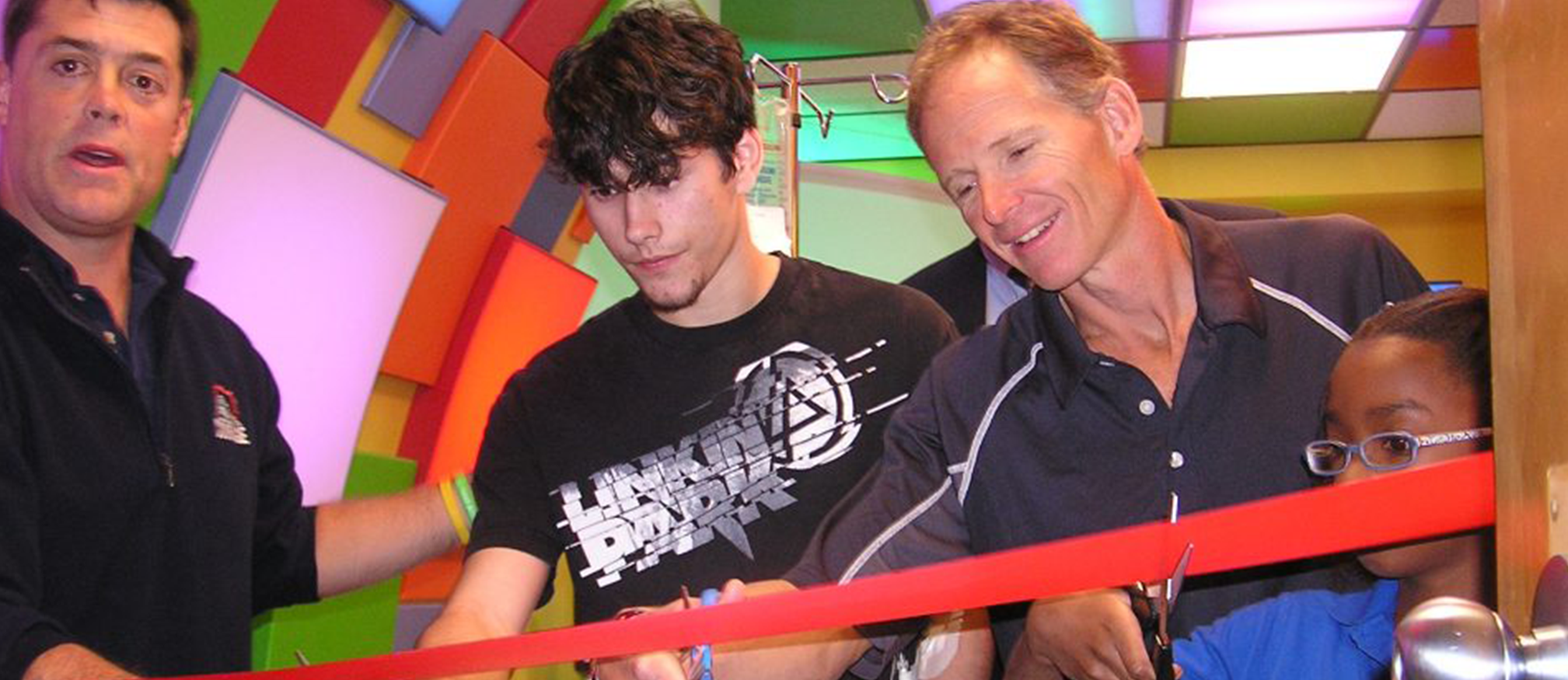 OF OUR
$250,000
GOAL
Total Donations 1
The organizers of Ironman Florida – NA Sports – were looking for a way to say thanks to the volunteers of Panama City for 10 years of support for their annual event. Graham Fraser, president of NA Sports thought it would be a great idea to thank the community by providing the local hospital with a Lion's Den room.
The room was officially opened on Halloween 2008 as a real "treat" to the children of Panama City. Pat LaFontaine joined Fraser and several elite Ironmen triathletes as they welcomed the first patients into the room. Several existing Lion's Den rooms welcomed their new friends during a live WebEx video conference session during the opening ceremony.
The room features walls and fixtures made of DuPont's Corian and has three XBox 360 stations, three PCs, a Video Conference pod and a flat panel TV. Microsoft also donated a mobile XBox 360 kiosk to wheel to the bedsides of children who are too ill to visit the Lion's Den.