Lion's Den at Children's Hospital of Eastern Ontario in Ottawa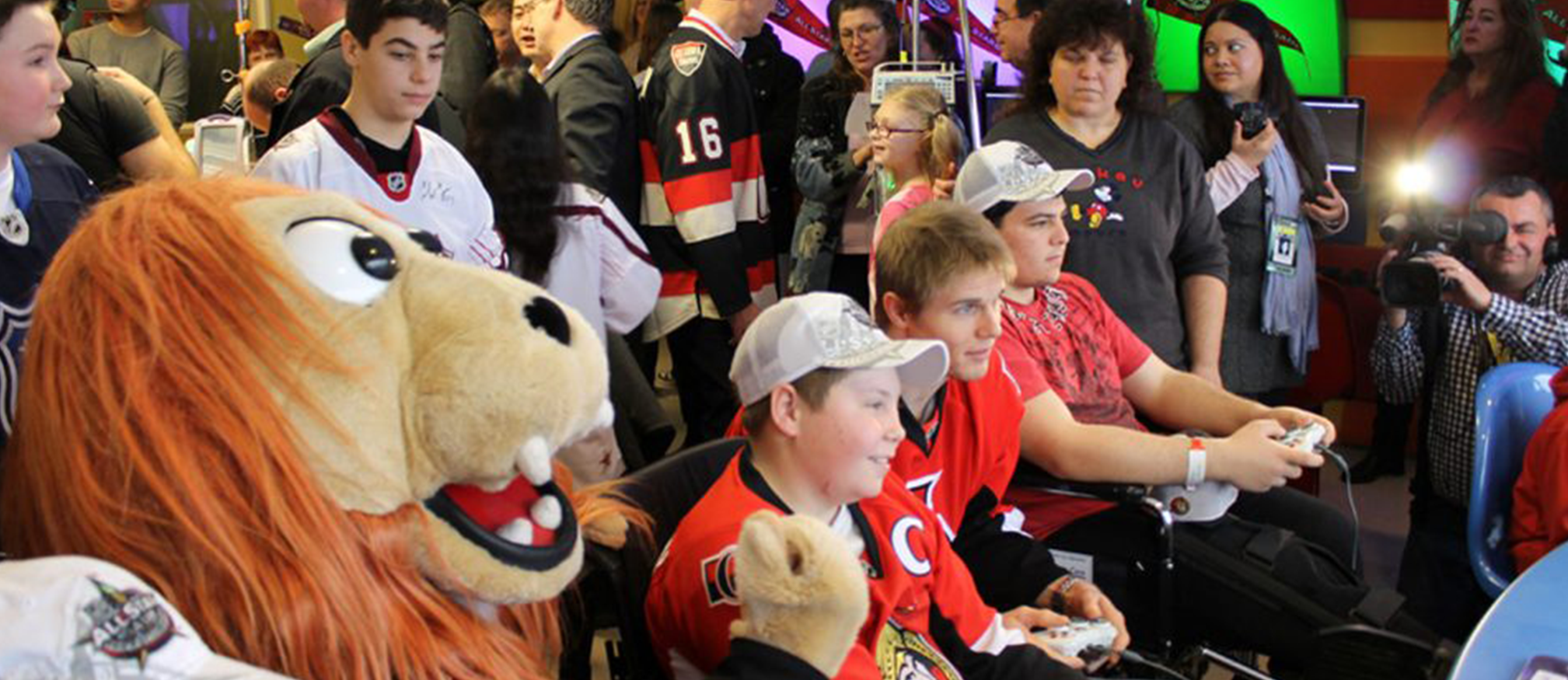 OF OUR
$250,000
GOAL
Total Donations 1
In conjunction with the 2012 NHL All Star Game in Ottawa, the CiC Foundation opened a Lion's Den Room at Children's Hospital of Eastern Ontario. The group also provided a mobile XBox Kiosk and large screen TV to Roger's House, an 8-bed hospice center that adjoins the hospital. Presenting sponsors included the NHL Foundation, the Ottawa Senators Foundation and Cisco Systems.
The opening featured presentations made by NHL Commissioner Gary Bettman, Senators owner Eugene Melnyk and Pat LaFontaine. NHL All Stars Colin Greening, Matt Read and Sean Couturier were in attendance, as were former Senators players Laurie Boschman, Jason York and several NHL team mascots.
Following the formal introductions, the players and mascots headed to the new Lion's Den located on the 4th floor of the hospital. Children were greeted by 4 computer stations, 4 XBox consoles, a large screen TV and a semi-private video conference pod. The hospital was also provided with 3 mobile XBox Kiosks that may be wheeled to the bedside of patients too ill to visit the Lion's Den.
The patients in Ottawa enjoyed a special Cisco WebEx video chat with children at Lion's Dens located in North Carolina Children's Hospital, Women and Children's Hospital of Buffalo and Children's Hospital of Philadelphia. Former Flyer great Brian Propp served as emcee of the WebEx session in Philadelphia and kept all of the patients laughing and forgetting about their illness.