NHL Legacy Classroom in North Carolina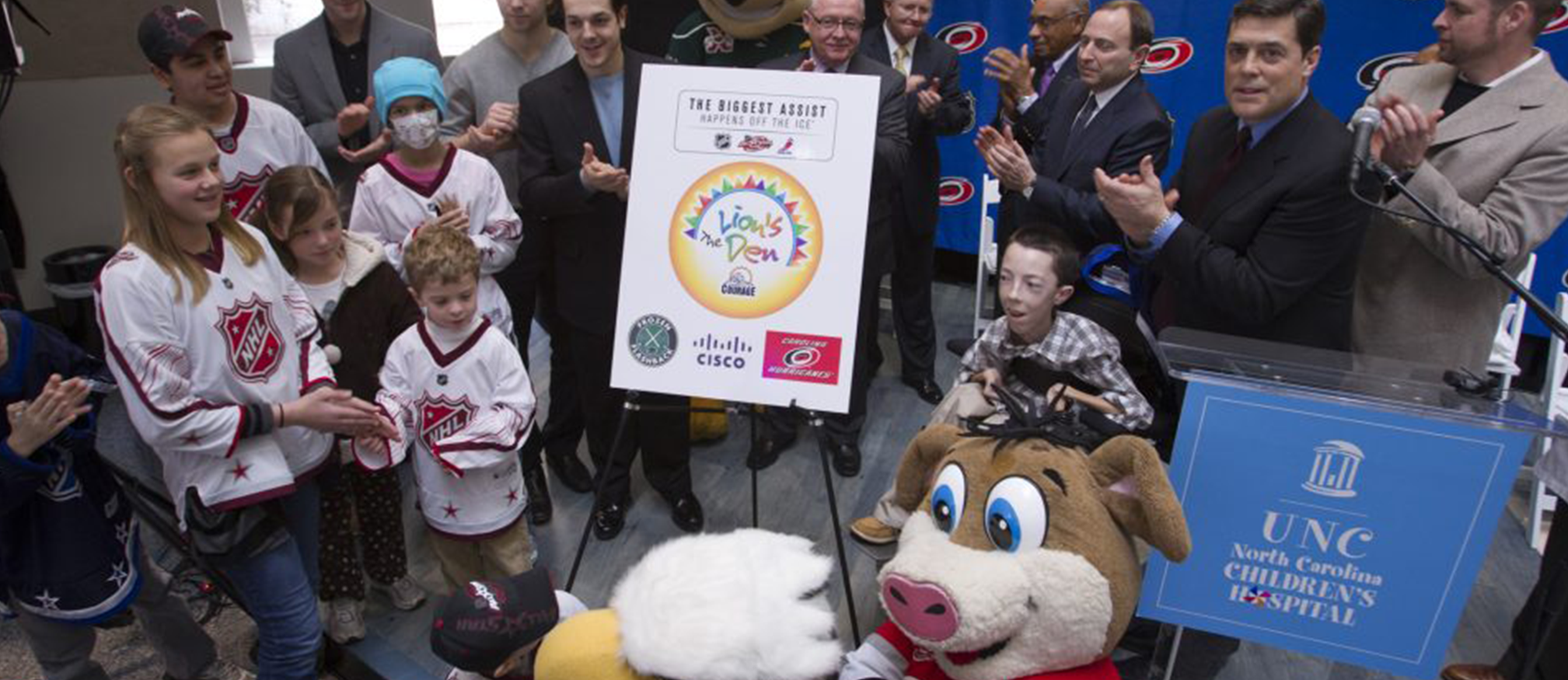 OF OUR
$250,000
GOAL
Total Donations 1
The inaugural 'NHL Legacy Classroom' Lion's Den opened at North Carolina Children's Hospital in Chapel Hill on January 28, 2011, in conjunction with the 2011 NHL All Star Game.
The room features presenting sponsor Cisco System's WebEx -advanced video conferencing tools – that enable patients to connect to their classrooms, families and heroes. The room also contains a SMART Board and SMART Table, as well as PCs and a large screen television. The walls and countertops are made of Corian by DuPont. This material is resistant to germs and is the perfect surface for a high-traffic healthcare facility.
The room was partially funded by a group of former New Jersey high school athletes dubbed the "Frozen Flashback." In 1989, the New Jersey High School hockey championship game was postponed due to a measles outbreak. Twenty years later, almost 40 players gathered from the two teams and played "the greatest game never played." The game was held to raise money for charity. Through the NHL's "Hockey Fights Cancer" initiative, the children of North Carolina will be the beneficiaries of this inaugural donation.