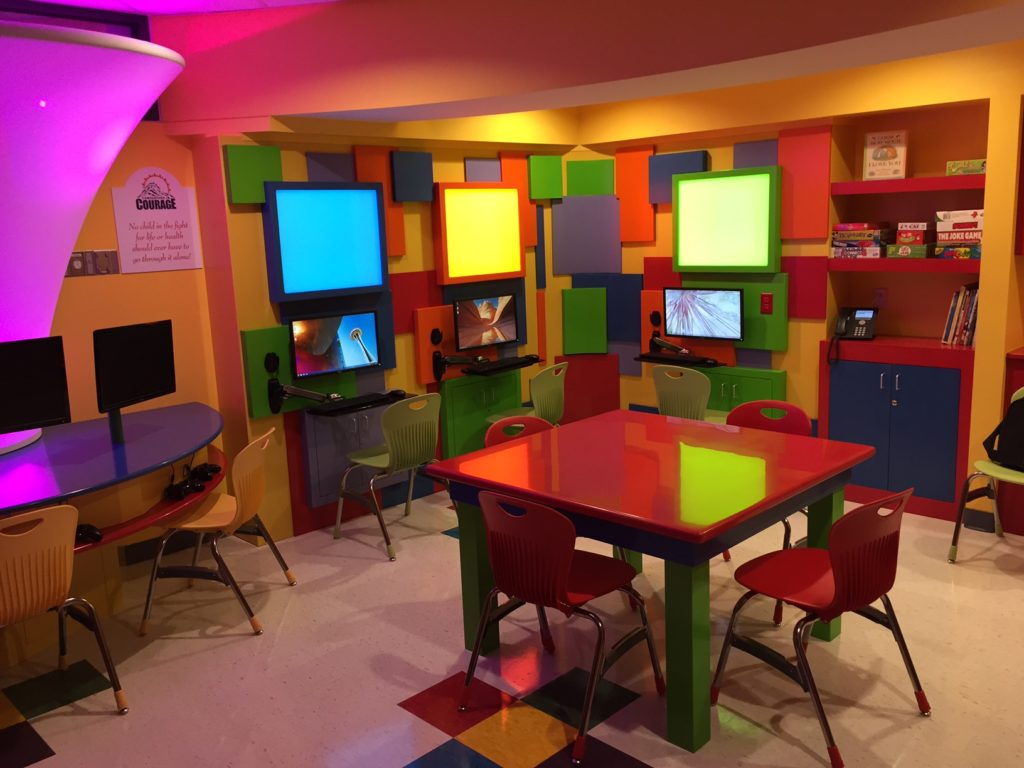 The Companions in Courage Foundation was founded by NHL Hall of Famer, Pat LaFontaine in 1997. Our mission is to ensure that "no child in the fight for life or health should ever have to go through it alone."
Our primary focus is to connect patients in pediatric hospitals to their family, classmates and heroes. During COVID-restrictive times, that mission has taken on even greater meaning. We have partnered with the NHL and others to build interactive Lion's Den rooms in hospitals, partnered with Microsoft to provide mobile XBox kiosks, partnered with Google to provide Chromebook tablets and delivered 3D printers to hospitals in need.
By virtue of their location (primarily in major metropolitan areas), children's hospitals tend to be the safety nets to the most vulnerable in our society. The objective of the foundation is to treat the emotional state of children who are going through the most traumatic experiences of their lives.
Please join us as we deliver courage, friendship, compassion and support to those children overcoming illness and life-threatening obstacles. We are recognized as a 501(c)(3) public charitable organization (#16-1493691). Our goal is to provide assists to these children and their families. Stick taps to you for stepping up as our teammate!