On Sunday, December 9th, newly-minted 2018 Heisman Trophy winner, Kyler Murray from Oklahoma University visited patients at Kravis Childrens Hospital at Mount Sinai.
He participated in a hospital-wide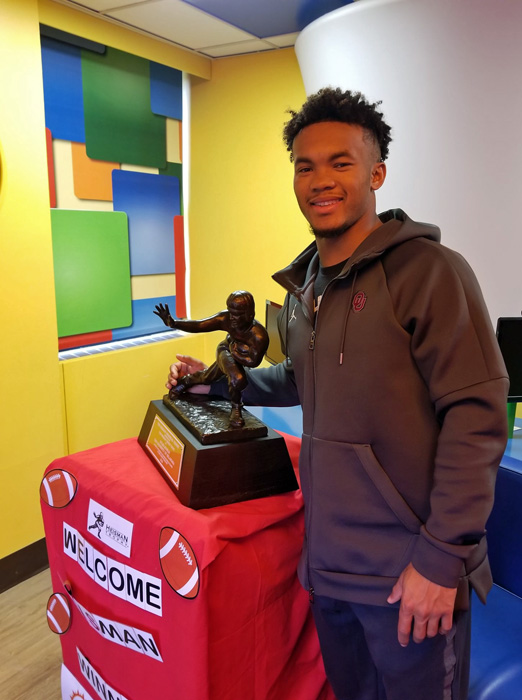 broadcast from the Kids Zone, made a couple of bedside visits and then visited the hospital's Lion's Den Room. Pediatric patients from other children's hospitals across the Lion's Den Network participated in a Google Hangout with the star quarterback. There were many smiles from the patients and Kyler as they asked him about his morning routine, his chances against the University of Alabama in the upcoming college football playoffs, and his favorite candy!
Murray is the second consecutive Oklahoma quarterback (Baker Mayfield in 2017) to visit the hospital on the day following the Heisman announcement. These visits go a long way to buoying the spirits of pediatric patients at both Kravis Children's and across the Lion's Den Network. The Heisman Trophy Trust has been partnered with Companions in Courage Foundation for a decade in providing access to college football's top player for these very meaningful patient visits.