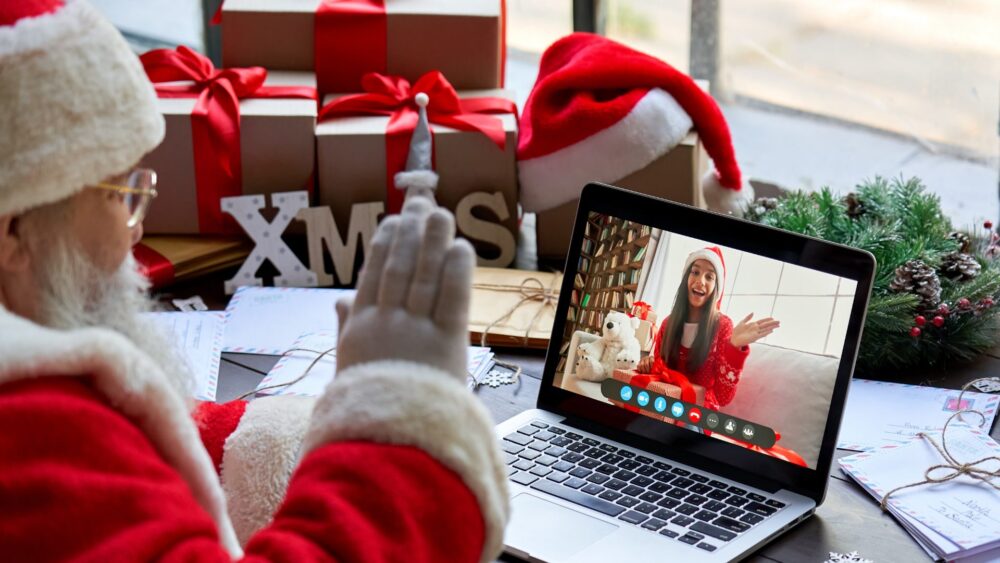 by Brett Levine – WALK-FM
(East Farmingdale, NY)-  Over the past nine months, the coronavirus pandemic has cancelled events like the Olympics and Broadway shows but it turns out there is one thing, COVID can't cancel and that's the Companions in Courage Foundation's, 13th annual 2020 Santa Connection.  The Companions in Courage, in collaboration with Google, Cisco Systems and Connoisseur Media Long Island, provided pediatric patients across North America with an opportunity to have a personal and virtual visit with Santa Claus last week.  More than 80 children and families from Long Island to Alaska and even Canada, participated in this year's event.
On Long Island, select pediatric patients at Cohen Children's Medical Center in New Hyde Park and at Mount Sinai South Nassau in Oceanside were able to speak one-on-one to Santa Claus, live from the "North Pole", at Connoisseur Media Long Island.  Through generous donations, the hospitals were also provided with gift cards from the foundation to use for purchases for each of the children that took part in this year's Santa Connection event.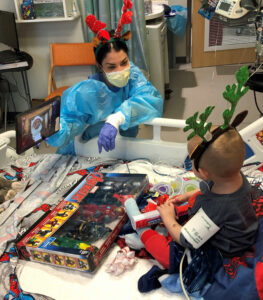 James Johnson, Executive Director for The Companions in Courage, "Our foundation provided gift ca
rds to the Child Life departments at each participating hospital. The Child Life staff polled their patients and 
purchased items with the gift cards that had meaning to each patient. The gifts ran the gamut from Pez dispensers to foot massagers. Though, we did have to decline the young boy who asked Santa for a Lamborghini!"  Johnson also said, "with COVID restrictions limiting hospital visitation from even family members this year, it was more important than ever to connect these special patients to the North Pole".
Over the years, The Companions in Courage, which was founded in 1997 by Hall of Fame hockey player, Olympic athlete and former New York Islander, Pat LaFontaine, has built 20 interactive rooms for children at pediatric hospitals across North America, including on Long Island at Cohen Children's Medical Center in New Hyde Park and Huntington Hospital in Huntington.  The interactive rooms, called "Lion's Dens", were designed to help the pediatric patients unwind and relax and have some fun.  In the Lion's Den, the children can play with Xbox kiosks and also access Google Chromebooks.
The Companions in Courage are still accepting donations for this year's Santa Connection, donations can be made here https://www.classy.org/campaign/santa-connection-2020/c314065 .