Meet our cuddly friend, Stitches LaRoar!
This 9″ lovable stuffed lion carries with it a sense of positivity and friendship- reducing feelings of negativity, loneliness, and anxiety. Stitches is individually wrapped and comes with a special message from Pat LaFontaine: "We hope that "Stitches LaRoar" fills your heart with courage and love."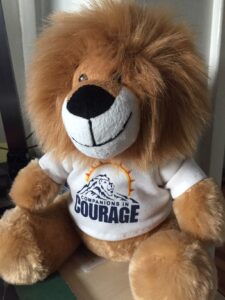 This little gift will be loved and cherished by pediatric patients in hospitals across the country! You can make your donation of one or more in honor of a special patient's hospital stay or in Memorium. https://donate.cic16.org/campaign/stitches-laroar/c473495
However you choose to participate, your donation ensures that no child in the fight for life or health should ever have to go through it alone!