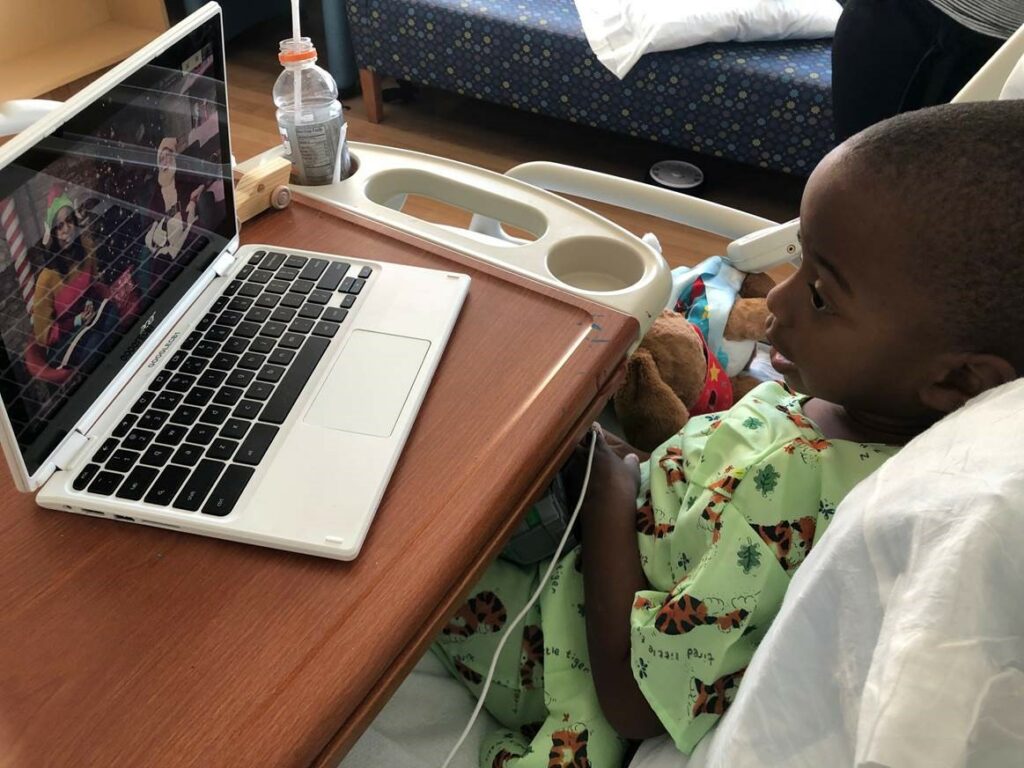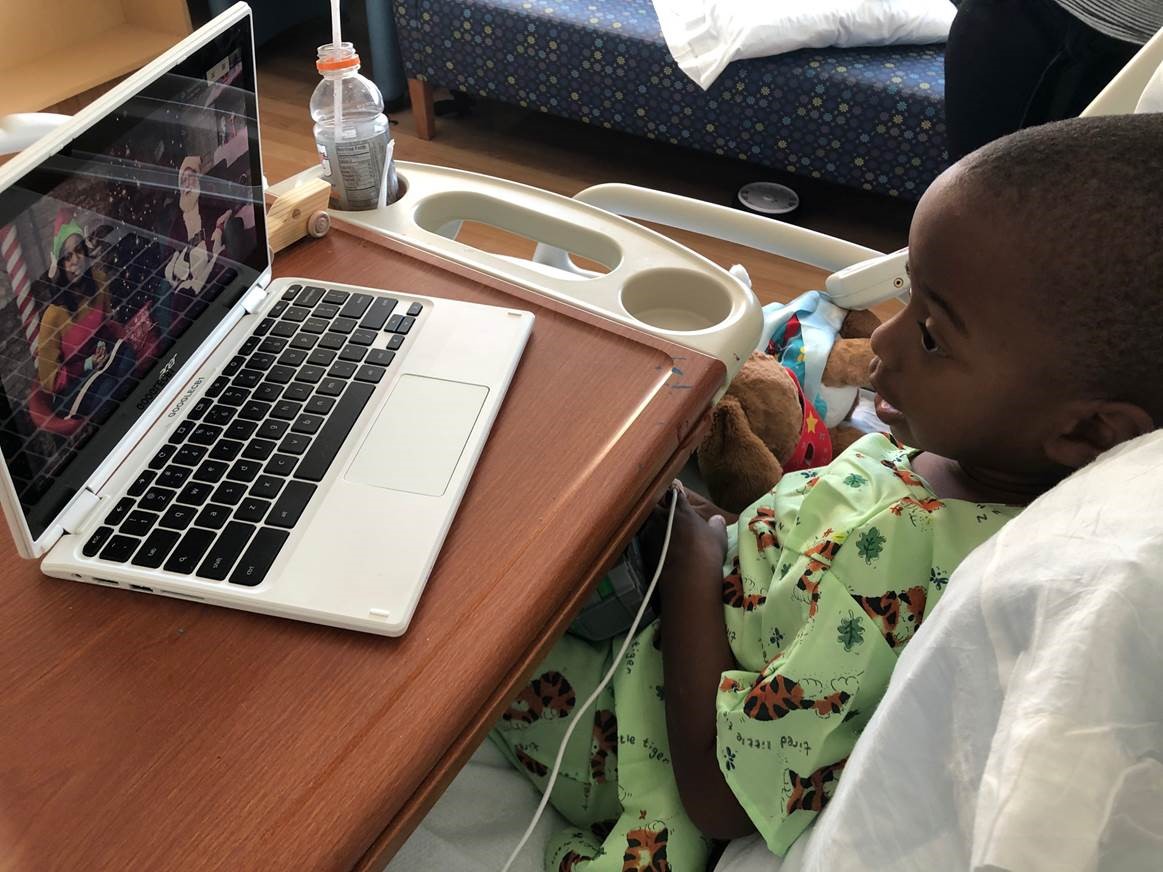 One of the most exciting experiences for many pre-teens during the holidays is the chance to visit Santa Claus at the local shopping mall to find out if they've been "Naughty" or "Nice." The opportunity to meet St. Nick and personally deliver their list of requested toys is always a highly anticipated event.
But for pediatric patients and the families of children confined to hospitals, that is one of the joys of the season that escapes them. That is where the Companions in Courage Foundation comes in. One of the most anticipated events of our year is the Santa Connection.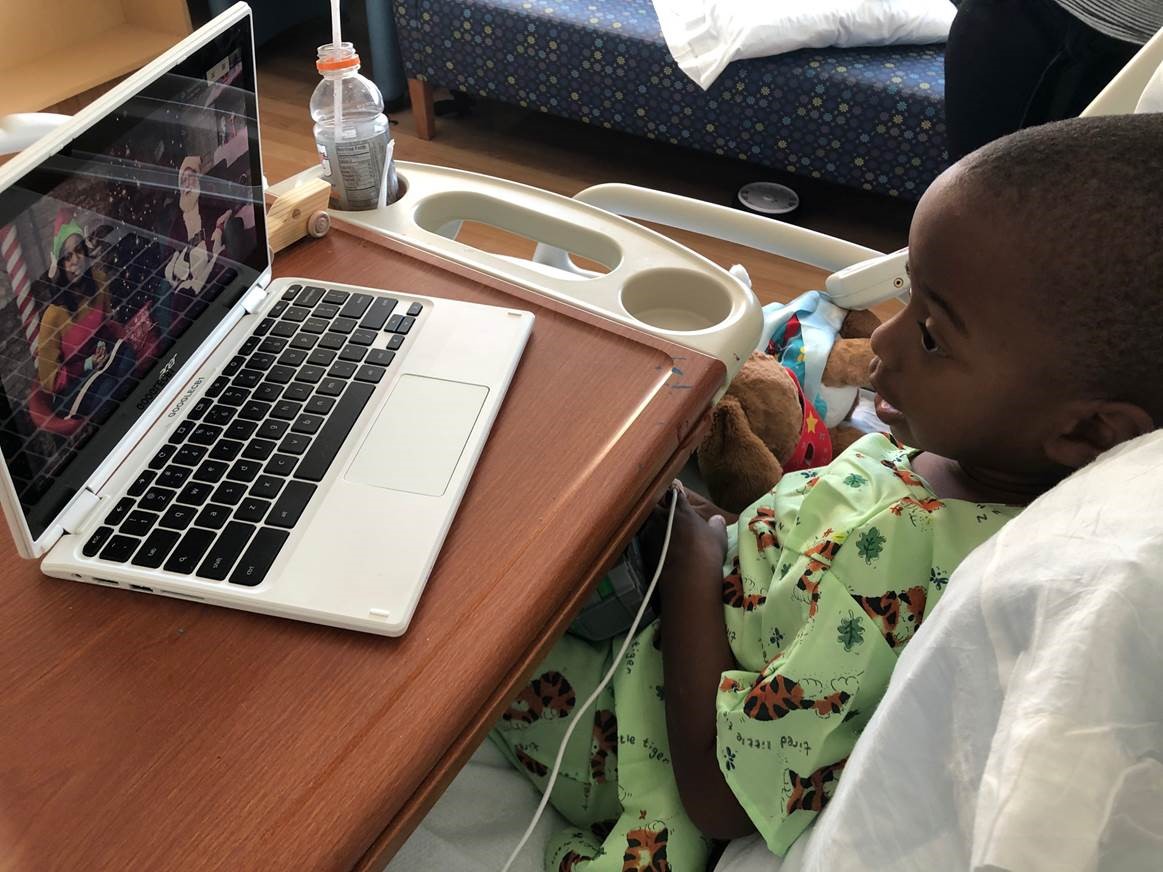 For 2-3 days in early December, Steve Maykowski of Google hosts Santa Claus at the North Pole located at the YouTube Studios in New York City. A host of Googlers volunteer their time to serve as Santa's elves as they conduct live Hangouts with almost 100 pediatric patients across North America. Child Life directors and staff create a pipeline to the studio before each patient visit to remind Santa who has been good, for goodness sake!
Santa Claus is a right jolly old elf who "knows" everything about each patient, including siblings and pets! He sings carols with the children and often shares a few surprises that bring squeals of joy. And because Companions in Courage Foundation supports hospitals in Montreal and Ottawa, Pere Noel fills in to share stories in French.
Mark Leff of Cisco Systems, has been in charge of Santa Connection for a decade. He said, "it is an honor to help make these special children feel a little bit brighter during the holidays." Leff helps raise money throughout the year to ensure that each child receives a gift from Santa. He said, "We know that for many of these children, it's likely to be the only gift they receive this year."
Pat LaFontaine spends a large part of the Santa Connection checking in to the personal Hangouts and commenting on social media. He said, "there are many moments when I have to hold back my tears. These children are so courageous and filled with hope. Santa is so patient and filled with love. I have to thank everyone involved for helping all of us get in the holiday spirit as Santa Claus is coming to town!"